Latest offers
Measure Up for Tommy's, sees Brantano offering 10p to Tommy's baby charity for every pair of feet they measure from 5 April.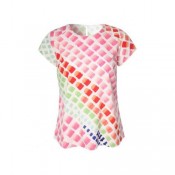 Straight from the catwalk to the high street get this patterned womens shell top for a must have look. Team tucked into knee length skirts or with skinny jeans for a complete look. £12.00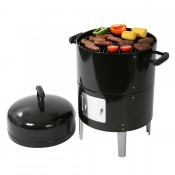 Bar-Be-Quick Smoker & Grill £75.00 This offers huge flexibility as it cooks four ways - smokes/grills/steams and roast. A great introduction to the popular American way of cooking. Separate base pan design for easy set up – can be used as a portable barbecue. Converts to a portable charcoal grill.
News & Events
H.Samuel have let us in on the top ten best selling items in their collections, and boy what a selection!
The SUBWAY® brand recently affirmed its commitment to the Public Health Responsibility Deal at the brand's first parliamentary reception for MPs on 18 March 2014.
Tesco fashion brand F&F is gearing up to launch its first set of franchise stores in the USA as it continues with its ambitious plans to become a leading global brand for affordable style.
Voice your opinion
With Easter just around the corner, we ask how you prefer to spend your time over the long weekend.