Latest offers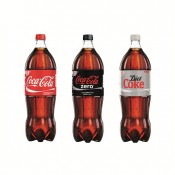 If your family loves fizz, stock up on Coca Cola 1.75L bottles as they're Buy One Get One Free at Tesco. Did you know every time you open a bottle of Coca Cola 12,607 bubbles are born?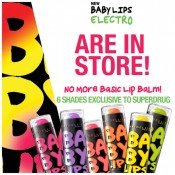 New Baby Lips Electro lip balms are now in-store at Superdrug, including their 2 exclusive shades! £2.99 each.
News & Events
It's that time of year again, the weather starts to get cooler and we say goodbye to flimsy footwear for another season.
Good food is good for all of us, and you'll find that a shift to a natural or Advanced Nutrition diet could really perk your dog up. This is for a number of reasons, so read ahead to find out how a new diet really could change your dog's life!
New Look are championing this season's utility trend with a range of pretty-tough accessories and clothing must haves that will get you to university in style.
Voice your opinion
When it comes to outerwear this season, the only fashion rule is to opt for the most statement coat you can get your hands on.